Are you looking for convenient travel? Professional and safe trips? Are you enthusiastic about your trip?
We are your ultimate bus company in Laredo, Texas. We offer unbeatable professional ground transportation services for your ultimate satisfaction.
We know that as you are planning for your event, transportation is one of the most important things in your plan. Whether it is a corporate event, a church event, a wedding, or a school event, at Sunstar Charter Bus Services, we will offer you the best service to suit your occasion.
It does not matter the size of your group. We have buses to suit your needs. Whether you have a large group or even a small group. We will choose the best equipment for your comfort and luxurious travel.
If you are traveling within the city, we will be glad to take you around, if you also want to go across the state we are up to the task.
We accommodate all your needs. We offer comfort. Our travel is top notch. Your safety is our concern.
What We Offer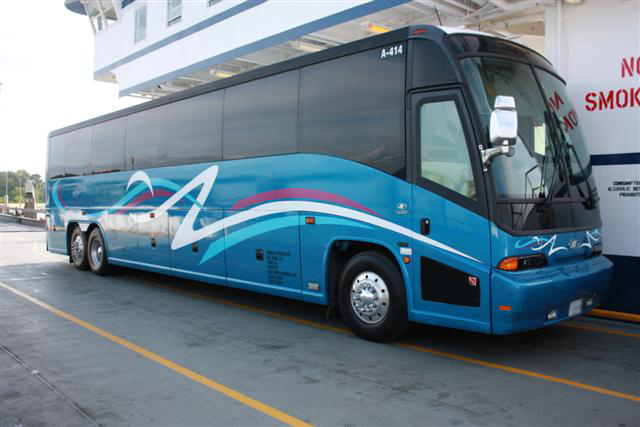 Chartered Service
We offer customized pricing. No matter the size of your group or the type of event you are attending, we will offer the service that best suits your needs. We have several buses of different capacities to suit every one of our customers' needs.
We listen to your needs, and we deliver the best travel and transport services.
Safety
Safety is our most important priority. Our team is well equipped to handle all our equipment professionally without risking our customers' safety. They are well trained and reliable. Our safety record is clean, and our ratings are high.
When you choose to travel with us, you choose safety first. You are assured of comfort and timely arrival to your destination.
Luxury
Luxury is our specialty. We do not just offer transport we offer style. If you want your trip to stand out and remain a memorable experience for your colleagues, friends or family, choose Sunstar Charter Bus Laredo travel services.
Our buses and coaches are fitted with leather seats for your comfort. You will not be bored on the long trips with our large video displays, and available WiFi.
Cruise around town out of town and arrive at your destination more relaxed and refreshed. It is not just a trip. It is an experience.
Quality Equipment
Our fleet is made up of the best coaches and buses in the market. Whether you ride a chartered bus for your small group or a large bus, you will be impressed.
We do not compromise on the quality of our buses or their interior fittings. All our buses are fitted with reclining seats with footrest. They are equipped with quality AC/heat and PA Systems, DVD players and video screens. They also have clean and convenient restrooms.
We go the extra mile to provide you with all the quality amenities for an enjoyable travel.
Our Guarantee
Sunstar Charter Bus Laredo guarantees you:
Safety
Professionalism
Prompt customer service
Effective communication and fast response
Preventive and proactive maintenance
Contact us now and let us plan a memorable trip with you!